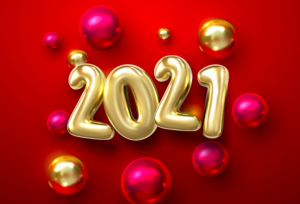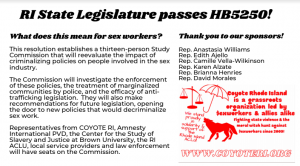 On July 1st, 2021 H5250 passed in the House (CREATING A SPECIAL LEGISLATIVE COMMISSION TO STUDY ENSURING RACIAL EQUITY AND OPTIMIZING HEALTH AND SAFETY LAWS AFFECTING MARGINALIZED INDIVIDUALS)
Political Scene: From sex workers to shoreline access, there's a legislative study– July 5th, 2021
RI House Resolution 5250- Creating A Special Legislative Commission To Study Ensuring Racial Equity And Optimizing Health And Safety Laws Affecting Marginalized Individuals (creates 13 Member Special Legislative Commission To Study Health/safety Impact Of Optimizing Health/safety Laws Affecting Marginalized Individuals- Hearing set for 2/25/21 at 7 pm est, details here
Senate bill S0249   Sexual Assault-  A N A C T RELATING TO CRIMINAL OFFENSES – SEXUAL ASSAULT *** This act would establish criteria for the criminal offense of sexual assault when victim 1 is in the custody of a peace officer. The act would also provide that a person convicted of custodial 2 sexual assault would face imprisonment for not more than three (3) years
  RI (H5291)  NO CASH BAIL FOR MISDEMEANORS
RI Equality in Abortion Coverage Act (H 7618)
Rescue Rhode Island Act- 2021  [link]
S0016 – HARM REDUCTION/SAFE USE OF ILLEGAL DRUGS, 
S0317 and H5733: Establishing criteria for the criminal offense of sexual assault when the victim is in the custody of a peace officer and making it a felony with a minimum of 3-year imprisonment.
H5006, H5007, H5008, H5009, H5010, and H 5011, a package of bills being heard in the Rhode Island House Rules Committee today that would work to create a stronger, more engaged legislative process by changing rules around participation and ensure better transparency.
 Representative Carol Hagan McEntee House District 33's bill to provide menstrual products in prisons and public schools.
Oregon- House Bill 3088 – would invalidate the state's prostitution statutes, decriminalizing those engaged in selling sex, their customers, and third parties.
California SB 357 (Wiener) – Safer Streets for All
In March of 2020, LA HB 366, sponsored by Representative Mandie Landry, was referred to the Committee on Administration of Criminal Justice. It was paused shortly thereafter due to the COVID-19 pandemic. It will be reintroduced in the spring legislative session of 2021. This bill seeks to repeal certain prostitution-related offenses.
Coyote is in support HR7842 Study Commission
Coyote is in support of Rep. Selene Colburn bill- H.568, & H.569 to decriminalize sex work in VT
NH House Bill 1656– Relative to an act granting immunity from prosecution for prostitution for reporting a sexual assault.
Call To Action #YesonH5354- RI 2019- H5354: Creating a special legislative commission to study the health and safety impact of revising commercial sexual activity laws. Representative Anastasia P Williams will be holding a press release at the RI statehouse on March 3rd, 2020 to announce her reintroducing of this house resolution.
 Support of Senate Bill 317- RI-2019– Establishing criteria for the criminal offense of sexual assault when the victim is in the custody of a peace officer and making it a felony with minimum 3-year imprisonment. Senator Sam Bell will be reintroducing this bill in 2020
Support House – H 5733-RI 2019-  the Reclassifying Drug Possession to a Misdemeanor (H5760/S0472)
Please support H 5863– Creates a new process with standards to be utilized when deciding whether an applicant's past criminal contacts' convictions should disqualify them from receiving a government-issued license
Supported H5125 – The Reproductive Privacy Act. 
Safe Roads And Mandatory Insurance RI (H5511 and S 153) 2019
Yes On RI  H5333 -an act that would allow prisoners who committed offenses prior to age 18 and were sentenced as adults to be eligible for parole after completing 15 years of their sentence. The act would not lengthen their parole eligibility should the prisoner be eligible for parole earlier than 15 years.
The Community United for Safety and Protection commends California for Senate Bill 233 and Hawaii for House Bill 1517, both based on Section 36 of Alaska's SB 91 providing limited immunity from prostitution charges for victims or witnesses reporting heinous crimes.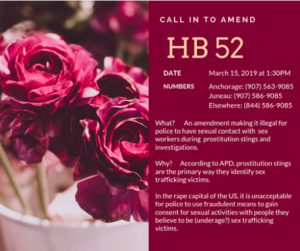 Please support CA Senate Bill 233-2019
NH Primary Source: Proposal would authorize the study of legalized prostitution in NH -January 24th, 2019
RI SEXUAL ASSAULT IN CUSTODY BILL Amend Chapter 37 of Title 11 by adding the following section: § 11-37-8. Custodial sexual assault. (a) A person is guilty of custodial sexual assault if: (1) He or she engages in sexual penetration or sexual contact with another person; and (2) The accused is a peace officer as defined in § 12-7-21 and the victim is detained, in custody, under arrest, confined in a correctional or law enforcement facility, in a work release program, or on probation, parole or other form of conditional or supervised release; and (3) The peace officer (a) is responsible for effecting the detention, custody, arrest or confinement of the victim or maintaining the victim in custody, detention, arrest, confinement, or a work release program, or knows, or reasonably should know, that the victim is under such custody, detention, arrest, confinement, or in a work release program; or (b) has supervisory authority over the victim's probation, parole or other form of conditional or supervised release, or has the authority to influence the terms, conditions, length of or fact of probation, parole or other form of conditional or supervised release; and (4) None of the circumstances delineated in §11-37-2 or §11-37-4 exist. (b) Every person who shall commit custodial sexual assault shall be subject to imprisonment for a period not to exceed three years. (c) Any person convicted under this section shall not be subject to the provisions of Chapter 37.1 of this Title. (d) It shall be an affirmative defense, to be proven by the defendant by a preponderance of the evidence, that the act of sexual penetration or sexual contact resulted from forcible compulsion by the other person. 1/2/19
ACLU files Rhode Island Supreme Court brief in support of Foxy Lady –December 31st, 2018
"Project Access" Poster Campaign"- Reproductive Freedom Fighters!- July 3`st, 2018
Please support House Bill 7891 and Senate Bill 2567 to grant Driving Privileges to All Rhode Islanders. 
In Support of NH HB 287- AN ACT Establishing a Committee to Study Issues Related to Changing Prostitution Laws in New Hampshire.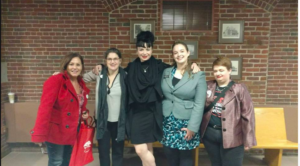 (Left to right)
Bella Robinson,   Jill McCracken,  Siouxsie Q James,  Representative Elizabeth Edwards and Leslee Ann Petersen,
Decision – ESPLERP Challenge to California Prostitution Laws Jan 17th, 2018
???? ??? ?????? ?? ?? ??????? ???, ????
CSA Keypoint
??????? – ????? ??? ?????????? – Police can only ask once a youth under the age of 18 for identification and must accept any statement of that youth that they do not have a form of identification.
Police cannot photograph youth, with certain exceptions, and any photographs must be destroyed within 90 days, with exceptions. Police may not inquire about an individual's immigration status, and any identification issued by a government outside the U.S. like a consular ID, foreign driver's license, or passport, will be accepted the same as an ID from a U.S. government agency.
Only For Providence, Learn More @ providencecommunitysafetyact.wordpress.com
ESPLERP V GASCON Where we are, where we are going and what we need. JAN/2018
Jan 9th, 2018
After 2 years of hard work. HB 287, establishing a committee to study issues related to changing prostitution laws in New Hampshire, passes the House. Now to get it passed in the Senate and then sex workers will finally get a seat at the table.  Major props to Rep Elizabeth Edwards-Appell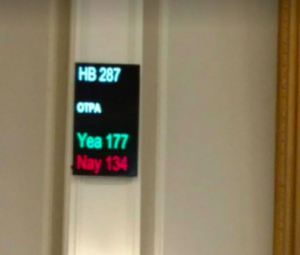 Alaska House bill 112 – 2017- testimony
16-15927 Erotic Svc Provider Legal Edu. v. George Gascon- Oct 19th, 2017
Appeals court considers challenge to prostitution laws. Judge: 'Why should it be illegal to sell something that you can give away for free?' BY DAN RAILE – OCTOBER 19, 2017
More coverage here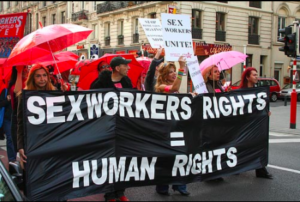 NH #HB287 #DecrimNow- Sept 5th 2017
We are so grateful to the courageous activists who came to Concord today to support HB 287 at one of its subcommittee hearings. This bill would create a study committee to examine the costs and benefits of alternative legal approaches to sex work.
1st photo- From left to right: Reverend Sarah Carpenter, me, Laurel, Bella Robinson from COYOTE RI, Eris Vayle and Melanie Dante from the International Day to End Violence Against Sex Workers, and Professor Joelle Ryan of UNH.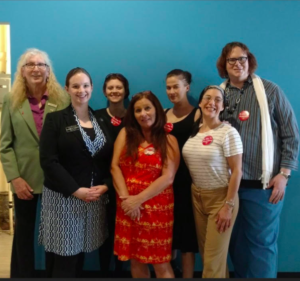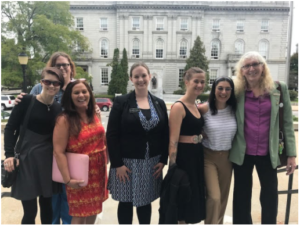 How to Support NH HB 287 (2017)
URGENT! RECEIVED THIS FROM RI-ACLU TODAY:  June 25th, 2017 
There is an important bill regarding pregnant women that need the attention of as many women and allies as possible. The legislation seeks to restrict pregnant prisoners in their third trimester from being shackled when they're being transported from and to the court.
The Senate version (S 282) has already passed the Senate. It was just introduced in the House by Rep. Ajello (H 6358)  Since this is the last week of the session we KNOW this will be getting a hearing and hopefully a vote in the next couple of days.
The bills  Senate and House Testimony can be found here:
Providence City Hall Extraordinary turnout in support of the Community Safety Act at Providence City Hall By Steve Ahlquist on April 11, 2017
Community Safety Act passed out of committee for full City Council vote By Steve Ahlquist on April 18, 2017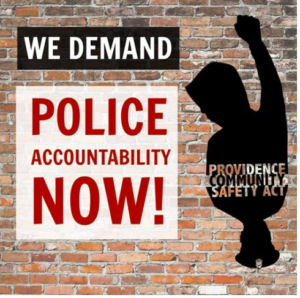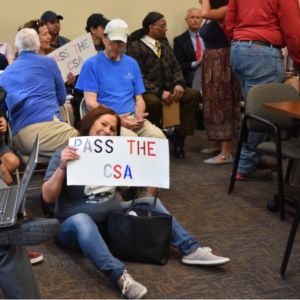 January 18th, 2017, Bella Robinson, executive director of (Coyote RI ) takes on the NH Criminal Justice and Safety Committee in support of NH HB287  (around minute 56)
Ridiculous Cops Oppose HB287, the Prostitution Study Committee Bill
Rep. Elizabeth Edwards, a Democrat from Manchester, wants to create a study committee to look into decriminalizing sex work. She knows it's controversial.
Subcommittee on Creating Committee to Study Prostitution Decriminalization on January 28th, 2017
We need your help to get HB 112 passed!     Jan 9th, 2017
The bill, which introduced today, expands Alaska's current sexual assault statute to prohibit peace officers from sexually penetrating or having sexual contact with those they are investigating.
Currently, it is only illegal for police to sexually penetrate those who are in their custody. The bill will close a loophole that currently leaves it up to individual police departments to decide whether peace officers should have sex with sex workers or sex trafficking victims during prostitution stings, but also extend protection to other crime victims, witnesses, or others under active investigation.
Read news coverage about HB 112 here and listen to Rachel's story and sign the petition here.
Currently, HB 112 is waiting to be heard in House Judiciary and State Affairs. Send your letter of support NOW to Representative.Matt.Claman@akleg.gov and copy us at sextraffickingalaska@gmail.com so we can make sure your letters make it into the packet of support. Be sure to open your letter by asking legislators to support HB 112 and close your letter by asking them to vote for HB 112.
Sex Trafficking in Alaska Blog here 
Please make your donation here
Coyote RI Letter of Support for HB 112 here 
 XXX
We need your help to get HB 1532 and HB 1533 passed!     Jan 16th, 2017
More info here 
For more information contact Tracy Ryan,
1658 Liholiho St #205, Honolulu, HI 96822   (808) 534-1846
tracyar@hawaiiantel.net <mailto:tracyar@hawaiiantel.net
https://legiscan.com/HI/text/HB1533/id/1307682
People can sign up here for a password allowing them to submit online testimony on bills that have been scheduled for hearings.  A pre-written document can easily be attached and uploaded at the sight.  It is advisable to note the name of the organization or individual in clear letters at the top of the testimony along with the word testimony.  This should be followed by referencing the bill # and the date, time, committee name, and room number relating to the hearing.  It should also clearly state support or oppose or concerns near the beginning.  Oral testimony can also be done at the hearing.  One should not read the testimony that has already been submitted as the legislators will have that in front of them and will be annoyed
listening to someone simply reading it.
What is: ESPLERP v Gascon May 25th, 2016
New Hampshire May See Decriminalization of Sex Work March 2nd, 2016
N.H. First U.S. State to propose a bill to decriminalize prostitution press conference NH HB 1614
Courageous state representative Elizabeth Edwards in New Hampshire has put forth a bill HB-1614 to decriminalize adult consensual prostitution! This unprecedented move inspired dedicated sex worker rights activists to travel to N.H. To speak with state representatives and participate in the hearing and press conferences. Activists representing several,  sex worker organizations were present. , Bella Robinson of COYOTE Rhode Island and ESPLERP (Erotic Service Providers Legal Education and Research Project), and Phoebe Jones from the Global Women's Strike and Rachel West from the prostitutes collective, took questions from the press and government officials present. This clip features Bella Robinson, a long-time erotic service provider and activist.
Rhode Island Human Rights Activist To Testify In Support Of New Hampshire Decriminalization of Prostitution Legislation 1/28/2016
First-Ever Bill to Repeal Prohibition On Prostitution – Hearing and Press Conference
Published on Jan 30, 2016
Elizabeth Edwards is a Free State Project early mover and elected democrat state representative who has heroically put forth the only proposed repeal of the prohibition on prostitution
Published on Mar 11, 2016
Senator Elizabeth Edwards testimony during the house vote on HB-1614. This is the entire testimony and vote presented on March 10, 2016, during the house session. There were some interesting developments regarding this bill as Edwards points out at the beginning of her testimony. An unorthodox meeting had to be held after documents of a previous vote had been lost. A video record and photograph of the document was not accepted by the committee as evidence of the previous meeting. She notes resistance to the bill by the majority whip before any evidence or testimony had been presented and states "evidence should proceed conclusions". Despite all of this- one could say that the bill almost made it thru, losing by only 7 votes. There were 145 who would have passed it, 152 were against it. That is not a landslide loss by any stretch and is a good sign that with another round and more work, NH could be one of the first states to decriminalize thru a house bill.
We are very grateful to the Senators who carried and supported this bill. It is a courageous and compassionate action.
Prostitution Decrim Debated by New Hampshire Lawmakers by Elizabeth Nolan Brown Feb 1st, 2016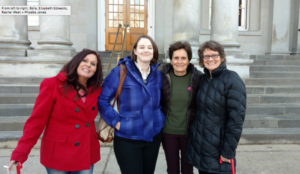 NH HB 1614 Action Team
 From Left to right Bella Robison (Coyote RI) NH Representative Elizabeth Edwards, Rachel West from the US prostitutes collective and Phoebe Jones from the Global Women's Strike.