Bella Robinson is the founder and executive director of Coyote RI. Bella has worked in the sex industry for over 35 years, and she is dedicated to supporting policies that promote the health and safety of sex workers. Contact: Bella@coyoteri.org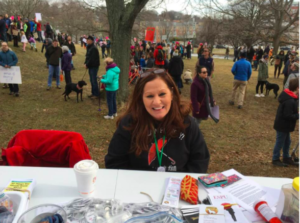 Elena Shih is Coyote's Research Director. She is a Manning Assistant Professor of American and Ethnic Studies and a Faculty Fellow at CSSJ-Brown Human Trafficking Research Cluster.  Her research on transnational social movement and market responses to human trafficking in China, Thailand, and the United States. Shih's dedication to community-based and participatory ethnographic research methods has been recognized by numerous grants and awards from the Asian Pacific American Labor Alliance, Japanese American Community Services, the UCLA Institute for Research on Labor and Employment, and the UCLA Center for the Study of Women Constance Coiner Award for commitment to working-class, feminist issues and social change. She is a former Fulbright Fellow to the Zhongze Women's Legal Counseling and Service Center (formerly Beijing University Center for Women's Law Studies and Legal Aid) and researcher for the United Nations Inter-Agency Project on Human Trafficking (UNIAP) China Office. Read more about Elena here.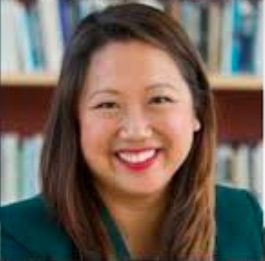 Julianna Brown is COYOTE RI's Health Policy Advisor and has also been a member of COYOTE RI's research team since 2017. She is dedicated to improving the care that sex workers receive within US healthcare systems and fighting for policy and conditions that ensure the health, safety, and labor rights of sex workers nationwide. She is currently a second year at the Warren Alpert Medical School and is looking to go into a primary care specialty.
Ramona Flour is COYOTE's public relations and social media coordinator. She is a queer 28-year-old, second-generation sex worker living and working in NYC. She got her toes wet in the sex industry by entering into live webcams & independent porn production and has since gone on to manage some of the highest-ranking (traffic-wise) adult webcam platforms in modern existence. She maintains a presence at VXpages which is owned by Visit-X, one of Europe's largest webcam platforms based in Germany.  An adult industry-specific PR and digital marketing expert, Flour spends part of her workdays teaching other workers how to optimize their online businesses, build independent model sites & re-approach social media post-FOSTA/SESTA. Read more about Flour in the following publications rolling stone, allure magazine, xbiz, avn, hustler, mtv news, medium & vice. In her free time, she enjoys community building, activism, wildlife conservation as well as food & wine.  She has a passion for trauma-informed herbalism and creating visual-based art using vintage erotica as her medium of choice.
Contact ramonaflour@gmail.com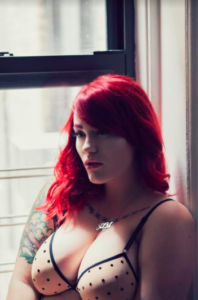 Zoey Dash lives in Maryland and is Coyote Trans Rights Advocate.  Contact zoeydash01@gmail.com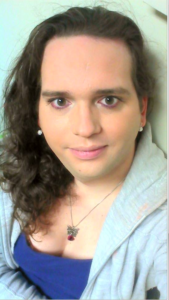 Ari Toole (she/they) is Coyote's Youth Coordinator and the host of Coyote's TV show "The Good Neighbors" #PEGRITV. She is passionate about the human, health, and labor rights of all sex workers.  Contact  Ari@coyoteri.org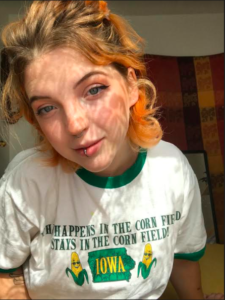 Arya Serenity is a transgender sex worker, who identifies as a lesbian. She is Coyote's Transgender Service Coordinator. Contact  Arya@coyoteri.org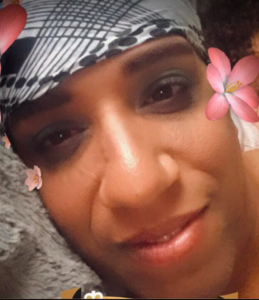 Meghan Peterson is on Coyote's advisory board. She is a public health researcher and a sex worker rights advocate at the Brown University School of Public Health, class of 2018.  Previously, she worked on campaigns related to health care access at the AIDS Foundation of Chicago and SWOP-Chicago. She currently researches the effects of incarceration on public health, particularly surrounding overdose mortality and HIV outcomes. Her graduate thesis work focuses on perceptions of drug-induced homicide laws among people who use drugs who are incarcerated.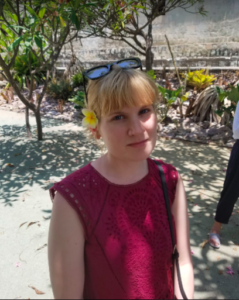 Yanhoo Cho is Coyote's Project manager of Migrant Outreach Project. Yanhoo organizes regular outreach to local spas and massage parlors that are run by Asian community members of Rhode Island. Having grown up in Seoul, South Korea, she contributes to Coyote RI by using skills such as her fluency in Korean, cultural competency, and transnational understanding of sexuality and sex industry. She is passionate about bringing Asian migrant sex workers together, to form a community in which everyone can feel empowered to advocate for their rights and actively communicate resources. Currently, she studies Social Analysis and Research at Brown University. We are always looking for partners who are interested in joining our project. Feel free to reach out to me if you want to be involved in one way or another!  Contact: Yanhoo@coyoteri.org
안녕하세요. 제 이름은 조연후이고 Migrant Outreach 프로젝트 매니저로서 일하고 있습니다. 저는 서울에서 태어나 경기도 성남시에서 자랐고, 한국에서는 한국사이버성폭력대응센터라는 여성 비영리단체에서 사이버성폭력 피해지원을 해왔습니다. 현재는 브라운 대학교에서 사회 분석 및 연구를 전공하고 있습니다. 로드아일랜드에서 성노동 혹은 다양한 신체노동을 하시는 아시아 이민자 분들께서 주체적으로 본인의 권리를 주장하고, 필요한 지원을 받고, 각종 정보를 공유하실 수 있는 공동체를 만들고 싶습니다. 기초적인 면담 혹은 전문적인 법률 상담이 필요하시거나, 저희 단체의 일원 혹은 파트너로서 프로젝트를 진행하고 싶으시다면 편하게 연락주세요. 
Pronoun: she/her/hers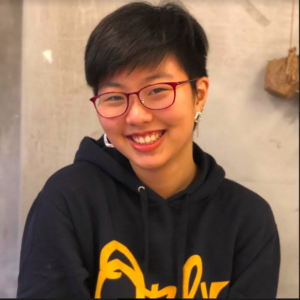 Lilah Rose is an educator and fetish model. She is passionate about teaching people about consent, communication, exploring their sexuality, and the intersection of disability and sex work. Lilah works with Coyote as a spokesperson and disability advocate.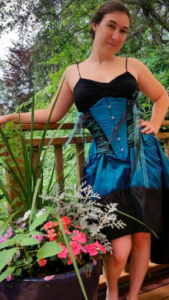 Sue is Coyote's art coordinator and a queer artist with a deep-rooted interest in the well-being and sanctity of sex workers. She lovingly works for the liberation and empowerment of all marginalized and oppressed people.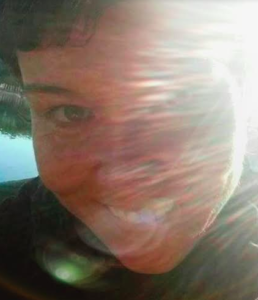 June Kramer is Coyote's public records researcher and data collector. They are passionate about prison abolition and sex worker rights.
Malana Krongelb is Coyote's archivist at the Pembroke Center of Brown University.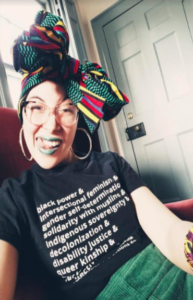 Matthew Marciello is Coyote's Office Manager and the director COYOTE's TV show, The Good Neighbors. He is an undergraduate student at Brown University studying American Studies and Gender and Sexuality Studies. Contact: Matthew@coyoteri.org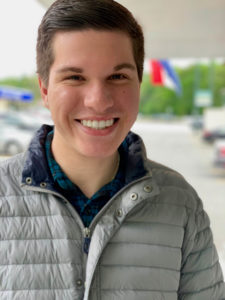 Bee Mitchell is Coyote's graphic design creator. They study glass art at the Rhode Island School of Design, and they are passionate about providing queer sex and mental health education. Check out their Coyote artwork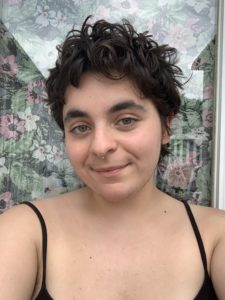 Isabel Vazquez is Coyote's Media Intern & Advisory Board Member.
Samantha Cote, Resource Coordinator. Political Science and Francophone Studies Major at RIC.