Our Monthly newsletters can be found here
COYOTE is collecting stories to support a bill for immunity for sex workers and sex trafficking survivors reporting violent crimes to police. Surveys are a way that we can bring the voices of criminalized people who would rather remain anonymous to lawmakers.  Have you ever been the victim or witness of a work-related violent crime? Add your story to the story bank  here 
CoyoteRI AMICI FOSTA Appeal 2022
FourYearsOfFosta Survey Report
In 2022 COYOTE expanded our jail outreach. We are now providing local incarcerated sex workers with a 100 clothing allowance and other resources upon their release.
Announcing COYOTE CLOSET Opening September 2021! Now accepting used or new women's clothing donations. Contact Shelia at 401–617- 3618 for more information! We are grateful to Amenity Aid who provides us with hygiene items to keep the COYOTE CLOSET up and running.
Sex Worker Storytelling Series Podcast [link] Sex workers, former sex workers, and trafficking victims that would like to be interviewed can email, Kayla Katt at communications@coyoteri.org or message her on Twitter at @KaylaKattNYC-

COYOTE RI's Sex Worker Story Telling Series Podcasts- 
Liberating Women: For Us, by US- Zoom Link: April 11th, 2021 at 5 pm est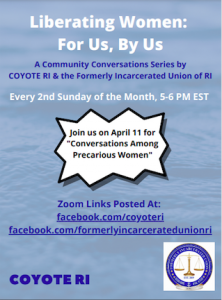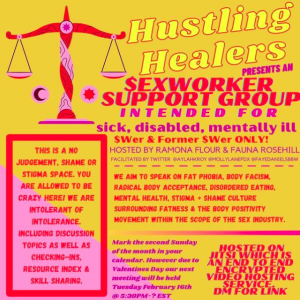 10 Years After Re-Criminalization: Reflecting on a Decade of Anti-Trafficking Activism in Rhode Island- October 2019
Rhode Island House considers creating a study commission to examine laws on sex work. May 1st, 2019
Coyote RI is supporting incarcerated sex workers, with our mentor by mail, & book programs. We are currently case managing over 100 incarcerated sex workers. If you are interested in volunteering, please send an email to info@coyoteri.org, with "Penpal Request" in the subject line.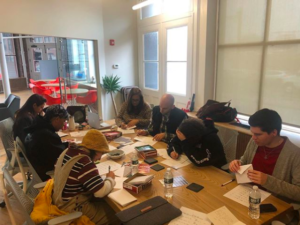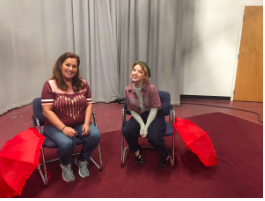 Coyote RI has launched an
Amazon wishlist for outreach supplies
 for our outreach to street-based workers and homeless women in Rhode Island. These items will be shared with "House of Hope" who goes out to do outreach 6 times a week.  Please consider purchasing an item for our outreach program. Then email your receipt to us at info@coyoteri.org and put Coyote Outreach Donation in the subject line so we can send you a tax-deductible receipt.
Thank you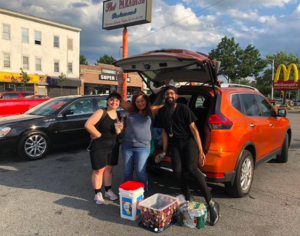 After FOSTA, Impact Report 2018
Sex Trafficking and the Sex Industry in the United States 2017 
Policing Modern Day Slavery 2014-2016
Supporting Incarcerated Sex Workers
If you are interested in volunteering to be a penpal for an incarcerated sex worker?  Just fill out the form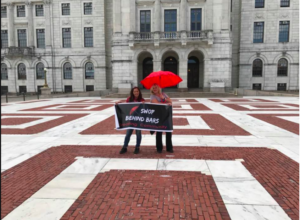 Just a reminder that Coyote RI provides free condoms to sex workers and community members.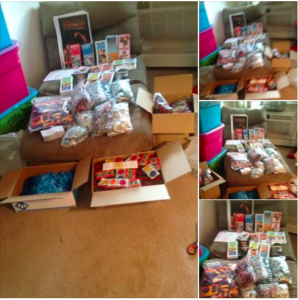 No Perfect Victims Convening 2017
Today's event on sexual violence at the Sarah Doyle Women's Center turned out really good. Thank you, Myacah Sampson,
for inviting me and organizing the event. I also want to thank everyone who attended and supported RI Sex Workers today.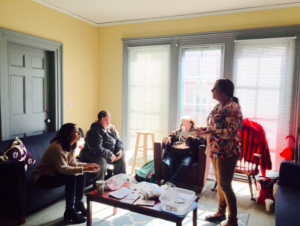 FREE CYNTOIA BROWN please sign the petition here .  Cyntoia Brown was a 16 yr old sex trafficking victim that killed a man in self-defense and was sentenced as an adult to life in prison.
No on Oregon HB HB 2141 and HB 2142
HB 5330 is problematic for many reasons that we address our letter of opposition.
Coyote's letter of opposition to HB 5330  
We need your help to get HB 287 passed!     Jan 18th, 2017
Please send your letters of support to these NH Reps
Bill Title: Establishing a committee to study decriminalizing sex work.
Spectrum: Slight Partisan Bill (Democrat 3-1)
Status: (Introduced) 2017-02-08 – ==CONTINUED== Executive Session: 02/14/2017 10:30 Amendment Legislative Office Building 204 [HB287 Detail]
NH Criminal Justice and Safety Committee hearing on NH HB 287-  January 18th, 2017
Rep. Elizabeth Edwards, a Democrat from Manchester, wants to create a study committee to look into decriminalizing sex work. She knows it's controversial.
Subcommittee on Creating Committee to Study Prostitution Decriminalization on January 28th, 2017
Bella Robinson and Naomi Blech- Storycorps– July 16th, 2016