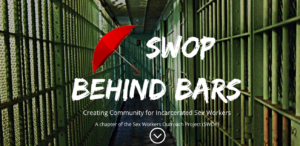 SWOP Behind Bars provides community support for incarcerated sex workers and connects incarcerated sex workers in US prisons and jails to the sex worker rights movement. A significant percentage of sex workers are people who are incarcerated for prostitution and prostitution-related crimes, and these individuals are disproportionately affected by laws that criminalize sex work, as well as stigma, violence, and their related challenges to reenter their communities. We work to support and build relationships with individuals most affected by these laws and provide incarcerated sex workers with information, linkages to individualized, comprehensive case management, and skills they need to become leaders and partners with the sex worker rights movement. We call attention to the violence, stigma, and discrimination that occur against sex workers that are perpetuated by the criminalization of prostitution. We provide a monthly newsletter, books, study materials, and sex worker pen pals for incarcerated sex workers. Upon release from jail or prison, we strive to help sex workers meet their basic needs, and we provide resources, networking, and linkages for successful reentry into their communities.
SBB Applauds PA DoC -Nov 4th, 2018
JUSTICE FOR DONNA DALTON SILENT PROTEST AT HUMAN TRAFFICKING CONFERENCE- Sept 2018
 News About Violence Against Sex Workers from Around the USA- Sept 2018
SWOP Behind Bars Interview With Board Member Alex Andrews On The Electronic Frontier Foundation (EFF) suit filed in opposition to FOSTA/SESTA- August 12th, 2018
In Appreciation of Volunteers from Behind Bars- August 11th, 2018
Bianca Palmisano and Psychiatry Today On FOSTA/SESTA: What Mental Health Professionals Need To Know July 2018
ST 47 – SPOTLIGHT: SWOP BEHIND BARS
Sex Work and Sex Trafficking 2018
Criminal Justice Reform: Cash Bail– Jan 14th, 2018
Activist Spotlight: Alex Andrews on SWOP Behind Bars And Service Work- August 3rd, 2017
How to sign up to write a pen pal. 

Harm reduction lens
Sex Work vs Trafficking Webinars
Impacts of Criminalization on Trafficking
Sex Trafficking Interview with SWOP HQ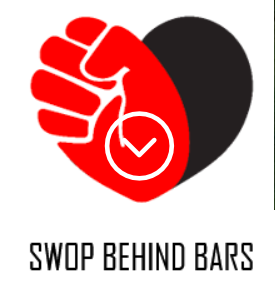 Swop Behind Bars Newsletter June 2017
Swop Behind Bars Newsletter May 2017
Swop Behind Bars Newsletter April  2017
Swop Behind Bars Newsletter March 2017 
Swop Behind Bars Newsletter February 2017
Swop Behind Bars Newsletter January 2017
Swop Behind Bars Newsletter December 2016
Swop Behind Bars Newsletter November 2016
Swop Behind Bars Newsletter October 2016
Swop Behind Bars Newsletter September 2016
Swop Behind Bars Newsletter August 2016
Swop Behind Bars Newsletter July 2016 
Swop Behind Bars Newsletter June 2016
Swop Behind Bars Newsletter May 2016