Community Conversation Series- Liberating Women: For Us, By Us.  Guests: National Council of Incarcerated and formerly incarcerated women and girls. Zoom link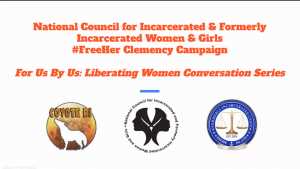 All Sex Workers Go To Heaven. This video was created as a Coyote RI Project. We are eternally grateful for the service in which Margo lived her life. She paved the way for the next generation of social justice surrounding the ethical treatment and human rights of Sex workers globally. We strive daily to honor her by continuing her work. For more visit us at CoyoteRI.org.
Rest In Peace Margo St. James.
Major! RIC Film Screening   Password-   ricpride2021
H5467 by Williams, Messier, Ajello, Slater, Felix, Alzate ENTITLED, AN ACT RELATING TO CRIMINAL OFFENSES – CRIMINAL SEXUAL ACTIVITY (Grants immunity to commercial sexual activity persons if they are victims/witnesses of crime.)
H6049 by Henries, Felix, Hull, Lombardi, Kazarian, Cassar, Batista ENTITLED, AN ACT RELATING TO CRIMINAL OFFENSES – SEXUAL ASSAULT (Establishes criteria for the criminal offense of sexual assault when the victim is in the custody of a peace officer/provides that a person convicted of custodial sexual assault would face imprisonment for not more than 3 years.)
NO on WRS in the Netherlands-