International Day To End Violence Against Sex Workers
Call Off Your Old Tired Ethics (Coyote RI)  joins sex workers, allies and advocates from around the world in recognizing December 17th, as International Day to End Violence against Sex Workers.  As we approach Dec 17th, we come together to publicly honor sex workers that we have lost to violence and we renew our commitment to the on-going struggle for empowerment, visibility, and rights for all sex workers. We also renew our commitment to solidarity. The majority of violence against sex workers is not just violence against sex workers- it's also violence against transgender women, against women of color, against drug users, against the undocumented and the homeless.  We cannot end the marginalization and victimization of all sex workers without also fighting transphobia, racism, stigma and the criminalization of drug users and xenophobia.
Please join us Sunday, December 17th, 2017 from 12:00 pm-3:00 pm
10 Davol Square Unit 100, Providence RI 02903
Free community event – light lunch & childcare will be provided.
Contact: Bella Robinson 401-525-8757- bella@coyoteri.org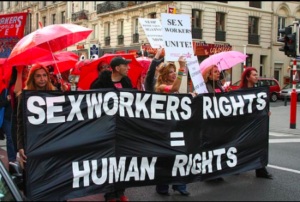 The backstory
In 2003  "International Day To End Violence Against Sex Workers"  was organized by the renowned sexologist, educator, and former prostitute Annie Sprinkle.   For over a period of more than 15 years, from 1982 through 1998, a total of 49 girls and women disappeared in King County, Washington and were later found dead.  The unknown perpetrator was dubbed the Green River Killer by the media because some of the victims were found in or near that river. In November of 2003, Gary Leon Ridgeway pleaded guilty to 48 counts of murder and related charges in the case. The plea agreement stipulated he would not receive the death penalty. December 17, 2003, he was sentenced to 48 life terms in prison plus 480 additional years. More than a decade later, however, the final record of the horrors perpetrated by Ridgeway is still hazy and likely incomplete; in one prison interview, he claimed to have killed 71 women while some estimate the total to be 90 or more. Many of Ridgeway's victims were prostitutes and others marginalized by society, such as runaways. In fact, the primary reason Ridgeway was spared the death penalty was to allow him an opportunity to account for the fate of his victims. The first December 17 memorial observance was held the very day that Ridgeway was sentenced for his crimes.
The Green River Killer, Gary Ridgeway said, " I picked prostitutes as victims because they were easy to pick up without being noticed. I knew they would not be reported missing right away and might never be reported missing. I thought I could kill as many of them as I wanted without getting caught." He confessed to having murdered ninety women. Sadly some Seattle prostitutes, their boyfriends or pimps, knew the Green River Killer was Gary Ridgeway for years, but were afraid to come forward for fear of getting arrested, or the police didn't believe those that did come forward, or the police didn't seem to care. Ridgeway's killing spree went on for over twenty years.  Violent crimes against sex workers go underreported, unaddressed and unpunished. There really are people who don't care when prostitutes are victims of hate crimes, beaten, raped, and murdered. No matter what you think about sex workers and the politics surrounding them, sex workers are a part of our neighborhoods, communities, and families.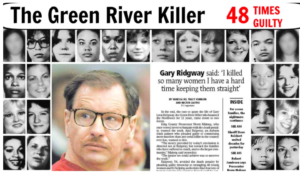 Bella Robinson the executive director of Coyote RI, explains that many of the systems of the institutions that are supposed to protect us, are send to erase our existence and that the criminalization of prostitution creates the perfect playground for predators and bad cops to rob, rape and murder sex workers with impunity.  Sex workers who are victims of violence may find themselves with few places to turn to for aid. If they seek emergency medical services they may find themselves being treated with hostility and blatantly discriminated against.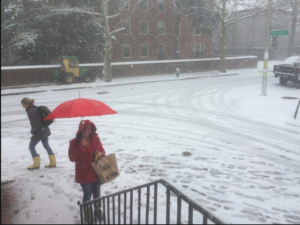 This year's event will not bring back those who are gone.  But it will help assure that they are not forgotten.  And by bringing attention to the plight of sex workers, their supporters are telling the world, with a loud and clear voice, that those who work in the sex industry are people and they are members of our community.  While we mourn, heal and honor each other, our public gatherings remind the outside world of the daily reality of violence that so many do experience while working in the sex industry and the lack of services available to aid those who need help."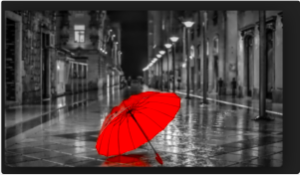 It is time to change the social perception that she wasn't a person, she was a "prostitute". No one wants to feel a sense of community or sameness with her. She was something other than us and therefore we don't need to feel fear or grief at the fact or the manner of her death.
###
Like us on Facebook