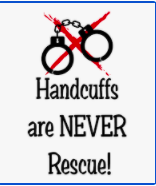 Coalition condemns Cranston Police's perpetuating anti-Asian violence and whorephobia by charging 11 alleged sex trafficking victims and calling it "rescue" 
COYOTE RI, in coalition with The Womxn's Project, and several other organizations, condemns the raids on six Cranston massage parlors on the evening of June 17 and stands with the 11 alleged sex trafficking victims who were charged in Cranston and now face up to 30 days in jail and a fine of up to $1000.  
These spa raids are not the first of their kind, nor the first local prostitution stings to involve Homeland Security. Like many before them, they were executed in the name of rescuing the alleged victims who were charged with crimes.
The continual targeting of Asian spas reiterates that our police forces did not learn anything from the Atlanta spa murders in March. Stigma against massage parlor workers literally kills. Under cops' paternalistic guise of protection are the harassment, intimidation, and arrest of consenting adult workers and of sex trafficking victims. These arrests encourage anti-Asian terrorists to enact violence on those they perceive as sex workers and cause the "rescued" arrestees to face additional discrimination in housing, custody, and employment that can keep them trapped in the underground economies. 
The WPRI article about this sting quoted JoAnne Waite as saying "If you see something, say something." Waite is the director of a sexual assault and survivor trauma resource center, and emphasized the importance of reporting "because you never know who you could be helping." Arrest is not help. Prostitution stings are exploitive and traumatic, and prostitution charges make it difficult or impossible for the "rescued" arrestee to find work outside of the adult industry. Concerned citizens should consider that they never know who they could be getting arrested – a sad reality is that it is easier to start over after escaping a pimp than after being charged with prostitution and forever subjected to discrimination in housing, employment, and custody associated with that charge. 
RI police forces have claimed to go after businesses that advertised "young Asian girls" online as an anti-trafficking measure. However, most Asian spa workers are women in their 50s and 60s. The women charged in these raids were 35, 36, 41, 44, 44, 45, 54, 56, 58, 62, and 64, according to GoLocalProv, who published the alleged victim's names, ages, and addresses. 
Though these charges are purported to target the bosses and owners of massage businesses, they end up hitting workers the hardest. Professor Elena Shih of Brown University's human trafficking research cluster recently told New Market Today that "the marginalization of Asian, low-wage care workers by subjecting them to these excessive forms of scrutiny and bureaucracy will only make them further vulnerable." As long as sex work is still criminalized, it is impossible for spa workers to be properly "licensed," and racist police violence can be justified with red tape and false victim narratives.
COYOTE RI, and our coalitions, calls on GoLocalProv to unpublish the names and addresses of the alleged victims/alleged sex workers. It is unethical to publish the names of victims of sex crimes, and it is unconscionable to print the addresses of Asian women alleged to be sex workers so soon after the Atlanta killings. We call on the media not to perpetuate lies about rescued young girls and to report the real story of eleven workers who have lost their livelihoods and been charged with crimes. 
COYOTE RI (Call Off Your Old Tired Ethics)
The Womxn Project
SWOP Behind Bars
Showing Up for Racial Justice RI 
Robyn Linde, associate professor of political science at RIC
Decrim PA
Survivor Siblings
Xx