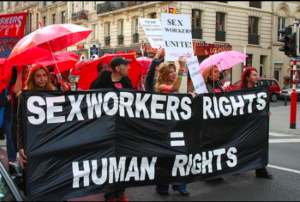 Providence City Hall Extraordinary turnout in support of the Community Safety Act at Providence City Hall By Steve Ahlquist on April 11, 2017
Community Safety Act passed out of committee for full City Council vote By Steve Ahlquist on April 18, 2017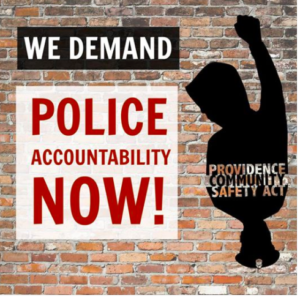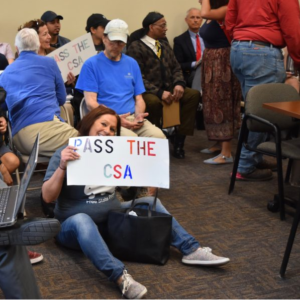 January 18th 2017, Bella Robinson, executive director of (Coyote RI ) takes on the NH Criminal Justice and Safety Committee in support of NH HB287  (around minute 56)
Ridiculous Cops Oppose HB287, the Prostitution Study Committee Bill
Rep. Elizabeth Edwards, a Democrat from Manchester, wants to create a study committee to look into decriminalizing sex work. She knows it's controversial.
Subcommittee on Creating Committee to Study Prostitution Decriminalization on January 28th 2017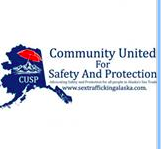 We need your help to get HB 112 passed!     Jan 9th 2017
The bill, which introduced today, expands Alaska's current sexual assault statute to prohibit peace officers from sexually penetrating or having sexual contact with those they are investigating.
Currently, it is only illegal for police to sexually penetrate those who are in their custody. The bill will close a loophole that currently leaves it up to individual police departments to decide whether peace officers should have sex with sex workers or sex trafficking victims during prostitution stings, but also extend protection to other crime victims, witnesses, or others under active investigation.
Watch news coverage about HB 112 here and listen to Rachel's story and sign the petition here.
Currently HB 112 is waiting to be heard in House Judiciary and State Affairs. Send your letter of support NOW to Representative.Matt.Claman@akleg.gov and copy us at sextraffickingalaska@gmail.com so we can make sure your letters make it into the packet of support. Be sure to open your letter by asking legislators to support HB 112 and close your letter by asking them to vote for HB 112.
Sex Trafficking in Alaska Blog here 
Please make your donation here
Coyote RI Letter of Support for HB 112 here 
 XXX
We need your help to get HB 1532 and HB 1533 passed!     Jan 16th 2017
More info here 
For more information contact Tracy Ryan,
1658 Liholiho St #205, Honolulu, HI 96822   (808) 534-1846
tracyar@hawaiiantel.net <mailto:tracyar@hawaiiantel.net
https://legiscan.com/HI/text/HB1533/id/1307682
People can sign up here  for a password allowing them to submit online testimony on bills that have been scheduled for hearings.  A pre written document can easily be attached and uploaded at the sight.  It is advisable to note the name of the organization or individual in clear letters at the top of the testimony along with the word testimony.  This should be followed by referencing the bill # and the date, time, committee name, and room number relating to the hearing.  It should also clearly state support or oppose or concerns near the beginning.  Oral testimony can also be done at the hearing.  One should not read testimony that has already been submitted as the legislators will have that in front of them and will be annoyed
listening to someone simply reading it.
N.H. First U.S. State to propose bill to decriminalize prostitution press conference NH HB 1614
Courageous state representative Elizabeth Edwards in New Hampshire has put forth a bill HB-1614 to decriminalize adult consensual prostitution! This unprecedented move inspired dedicated sex worker rights activists to travel to N.H. To speak with state representatives and participate in the hearing and press conferences. Activists representing several sex worker orgs were present. , Bella Robinson of COYOTE Rhode Island and ESPLERP (Erotic Service Providers Legal Education and Research Project) and Phoebe Jones from the Global Women's Strike andRachel West from the prostitutes collective, took questions from the press and government officials present. This clip features Bella Robinson, long time erotic service provider and activist.
Rhode Island Human Rights Activist To Testify In Support Of New Hampshire Decriminalization of Prostitution Legislation 1/28/2016
First-Ever Bill to Repeal Prohibition On Prostitution – Hearing and Press Conference
Published on Jan 30, 2016
Elizabeth Edwards is a Free State Project early mover and elected democrat state representative who has heroically put forth the only proposed repeal of the prohibition on prostitution
Published on Mar 11, 2016
Senator Elizabeth Edwards testimony during the house vote on HB-1614. This is the entire testimony and vote presented on March 10, 2016 during the house session. There were some interesting developments regarding this bill as Edwards points out at the beginning of her testimony. An unorthodox meeting had to be held after documents of a previous vote had been lost. A video record and photograph of the document was not accepted by the committee as evidence of the previous meeting. She notes resistance to the bill by the majority whip before any evidence or testimony had been presented and states "evidence should proceed conclusions". Despite all of this- one could say that the bill almost made it thru, losing by only 7 votes. There were 145 who would have passed it, 152 were against it. That is not a landslide loss by any stretch and is a good sign that with another round and more work, NH could be one of the first states to decriminalize thru a house bill.
We are very grateful to the Senators who carried and supported this bill. It is a courageous and compassionate action.
Prostitution Decrim Debated by New Hampshire Lawmakers by Elizabeth Nolan Brown Feb 1st 2016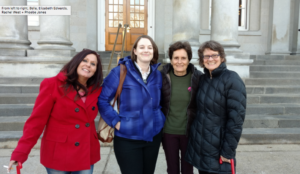 NH HB 1614 Action Team
 From Left to right Bella Robison (Coyote RI) NH Representative Elizabeth Edwards, Rachel West from the US prostitutes collective and Phoebe Jones from the Global Women's Strike.