WHAT IS ZINE? BY COYOTE (SLIDESHOW)
Attention US sex workers please consider taking the
quick anonymous survey 
that will help us measure the effects FOSTA has had on sex workers. This survey is a collaboration with Coyote RI and SWOP Behind Bars.  
You can also sign the
petition
Coyote RI has launched an Amazon wishlist for outreach supplies for our outreach to street-based workers and homeless women in Rhode Island. These items will be shared with "House of Hope" who goes out to do outreach 6 times a week.  Please consider purchasing an item for our outreach program. Then email your receipt to us at info@coyoteri.org and put Coyote Outreach Donation in the subject line so we can send you a tax-deductible receipt.
Thank you
Supporting Incarcerated Sex Workers
If you are interested in volunteering to be a penpal for an incarcerated sex worker?  Just fill out the form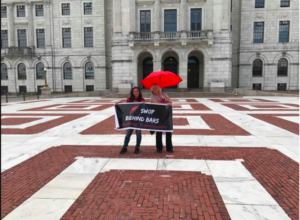 Sex Trafficking and the Sex Industry in the United States 2017 
Policing Modern Day Slavery 2014-2016
Just a reminder that Coyote RI provides free condoms to sex workers and community members.  Our HIV & Hep C testing events will be starting in August 2017.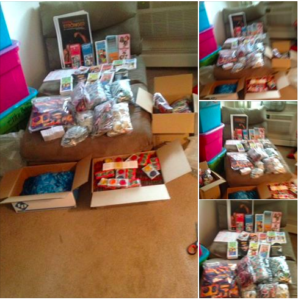 No Perfect Victims Convening 2017
Today's event on sexual violence at the Sarah Doyle Women's Center turned out really good. Thank you, Myacah Sampson,
for inviting me and organizing the event. I also want to thank everyone who attended and supported RI Sex Workers today.  Event pic here  
FREE CYNTOIA BROWN please sign the petition here .  Cyntoia Brown was a 16 yr old sex trafficking victim that killed a man in self-defense and was sentenced as an adult to life in prison.
No on Oregon HB HB 2141 and HB 2142
HB 5330 is problematic for many reasons that we address our letter of opposition.
Coyote's letter of opposition to HB 5330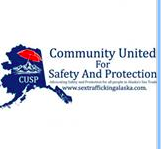 We need your help to get HB 112 passed!     Jan 9th, 2017
The bill, which introduced today, expands Alaska's current sexual assault statute to prohibit peace officers from sexually penetrating or having sexual contact with those they are investigating.
Currently, it is only illegal for police to sexually penetrate those who are in their custody. The bill will close a loophole that currently leaves it up to individual police departments to decide whether peace officers should have sex with sex workers or sex trafficking victims during prostitution stings, but also extend protection to other crime victims, witnesses, or others under active investigation.
Watch news coverage about HB 112 here and listen to Rachel's story and sign the petition here.
Currently HB 112 is waiting to be heard in House Judiciary and State Affairs. Send your letter of support NOW to Representative.Matt.Claman@akleg.gov and copy us at sextraffickingalaska@gmail.com so we can make sure your letters make it into the packet of support. Be sure to open your letter by asking legislators to support HB 112 and close your letter by asking them to vote for HB 112.
Sex Trafficking in Alaska Blog here 
Please make your donation here
Coyote RI Letter of Support for HB 112 here 
 XXX
We need your help to get HB 1532 and HB 1533 passed!     Jan 16th, 2017
More info here 
For more information contact Tracy Ryan, 

1658 Liholiho St #205, Honolulu, HI 96822   (808) 534-1846
tracyar@hawaiiantel.net <mailto:tracyar@hawaiiantel.net
https://legiscan.com/HI/text/HB1533/id/1307682
Measure Title:  RELATING TO PROSTITUTION.
Report Title:  Repeals Penalties for Prostitution and Related Offenses; Consensual Adult
Prostitution;  Motion to Vacate the Conviction of Prostitution Offenses
Description:  Repeals the penalties for consensual adult prostitution and promotion of adult prostitution. Vacates convictions for conduct that is decriminalized and permits vacating convictions when the defendant has no criminal convictions in the preceding three years.
Update.

People can sign up here  for a password allowing them to submit online testimony on bills that have been scheduled for hearings.  A pre written document can easily be attached and uploaded at the sight.  It is advisable to note the name of the organization or individual in clear letters at the top of the testimony along with the word testimony.  This should be followed by referencing the bill # and the date, time, committee name, and room number relating to the hearing.  It should also clearly state support or oppose or concerns near the beginning.  Oral testimony can also be done at the hearing.  One should not read the testimony that has already been submitted as the legislators will have that in front of them and will be annoyed listening to someone simply reading it.

                                        XXXX
We need your help to get HB 287 passed!     Jan 18th, 2017
Please send your letters of support to these NH Reps
Bill Title: Establishing a committee to study decriminalizing sex work.
Spectrum: Slight Partisan Bill (Democrat 3-1)
Status: (Introduced) 2017-02-08 – ==CONTINUED== Executive Session: 02/14/2017 10:30 Amendment Legislative Office Building 204 [HB287 Detail]
NH Criminal Justice and Safety Committee hearing on NH HB 287-  January 18th, 2017
Rep. Elizabeth Edwards, a Democrat from Manchester, wants to create a study committee to look into decriminalizing sex work. She knows it's controversial.
Subcommittee on Creating Committee to Study Prostitution Decriminalization on January 28th, 2017