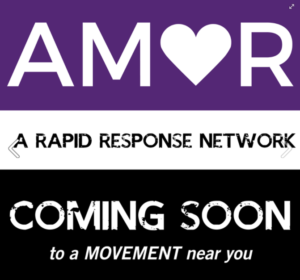 AMOR (Alliance to Mobilize Our Resistance)
We are a coalition of directly affected and people of color led organizations, building a Rapid Response Network called AMOR. With help we will support our communities by crowdsourcing resources to provide:
– Emergency/immediate legal services to protect people from ICE and other law enforcement agencies,
– Culturally competent psychological services,
– Supporting and tracking incidents and victims of hate crimes,
– Protecting our communities against all forms of violence, especially state sponsored violence,
– And a network of sanctuary housing.
To find out how you can join the network fill out our preliminary support form here: http://bit.ly/amor-network   
@amornetwork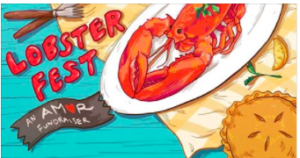 Join us for our 1st AMOR Lobster Fest! October 21st 2017
EAT!
Come eat and support the Alliance to Mobilize and Organize the Resistance (AMOR)!
We will have delicious lobster served with fresh corn and local vegetables, yummy pie, wonderful artists and musicians, and the space to build community.
Don't like lobster? Don't worry. We will have barbecue chicken, vegetarian options and plenty of additional sides!
This event has three different rounds (for food) and you can choose the time that works best for you:
12:00 – 2:00 pm
2:30 – 4:30 pm
5:00 – 7:00 pm
SUPPORT OUR EMERGENCY FUND!
AMOR is a Providence-based coalition of directly affected and people of color-led organizations that has come together to build a rapid resistance network. We are fundraising for our emergency fund to make sure that we can support all those in our communities who are being impacted by individual and state-sponsored acts of violence. Tickets to this event are all-inclusive and give you access to yummy food, non-alcoholic drinks, and great desserts! Buy your tickets today!
APPRECIATE!
Thank you to the Providence Friends Meeting for the use of their space, and to all our supporters and friends! This space is wheelchair-accessible, and we ask that you do not wear fragrances or perfumes. If you have any questions about accessibility, food, logistics, or other issues, please don't hesitate to email natalie@prysm.us
For tickets click here