What is COYOTE RI?
We are a group of sex workers, former sex workers, trafficking victims, and allies that are advocating for policies that promote the health and safety of people involved in the sex industry.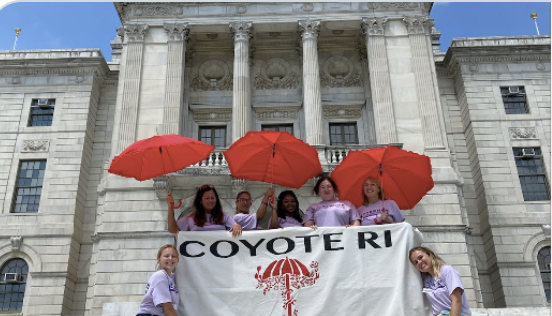 COYOTE RI MISSION STATEMENT
Indoor sex work was decriminalized in Rhode Island in 1979 due to Margo St.James filing a class action suit to challenge the state's prostitution laws and the case was dismissed after a federal judge revised Rhode Island prostitution laws.
In 2009, Rhode Island criminalized all prostitution. In response, we called back into action the Rhode Island Chapter of Coyote (Call Off Your Old Tired Ethics).
While we oppose society's Moral Witch Hunt against us and laws that criminalize us, we are aware that sex workers must live in the real world. At it's best, that world disrespects and ostracizes us; at it's worst, it seeks to exploit and even harm us.
The Rhode Island chapter of Coyote is here to offer a safe harbor from that world.
We believe adult providers can make the best choices for themselves without interference from law enforcement on the one hand nor do-gooders who want to "help" us against our will on the other hand.
If you need resources and support you will find that here. If you choose to leave this business, we seek to provide you information on the best resources that can assist your transition to another lifestyle. We respect each provider's right to choose for themselves.
We vehemently oppose all forms of human trafficking and child prostitution. The victims of these crimes deserve our compassion and support; those who exploit others in such a manner deserve severe punishment.
We advocate for laws that make sense to protect our youth rather than continuing the Moral Witch Hunt against consenting adults.
Our goal is to initiate harm reduction models, advocate for the health and safety of sex workers and to support sex workers who are in crisis.
More About COYOTE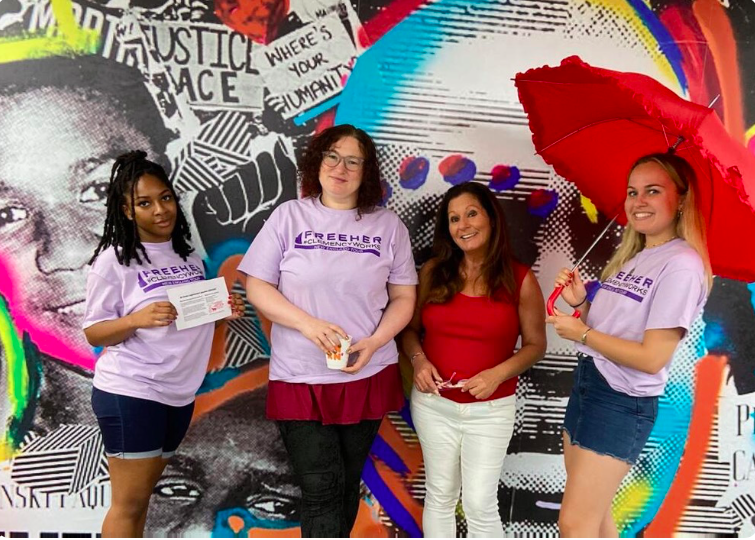 Thank You
Coyote RI is indebted to Norma Jean of Coyote LA for her many years of hard work on behalf of all sex workers.